Subscribe to know our PC's launch date, price and other details!
360° view
Rotate model by cursor to see 360° view
Computer has massive full aluminium body
"
Gaming Like it's 1999. Small PC for Retro Gamers
Pixel x86 is a specially designed device for playing old MS DOS games, offering a wide range of connectivity options to ensure an authentic experience that will transport you back 25 years. The device has been engineered to deliver the ultimate nostalgia trip, with flawless performance and graphics that perfectly capture the look and feel of classic games. You'll be able to relive your favorite childhood gaming memories with ease, as the PC is incredibly easy to set up and use.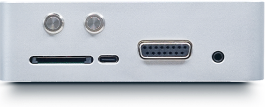 Front side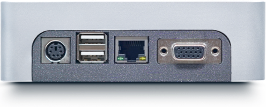 Back side
Size Comparison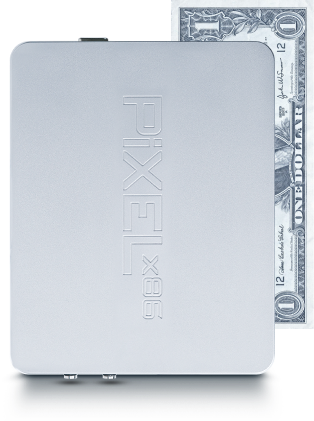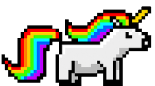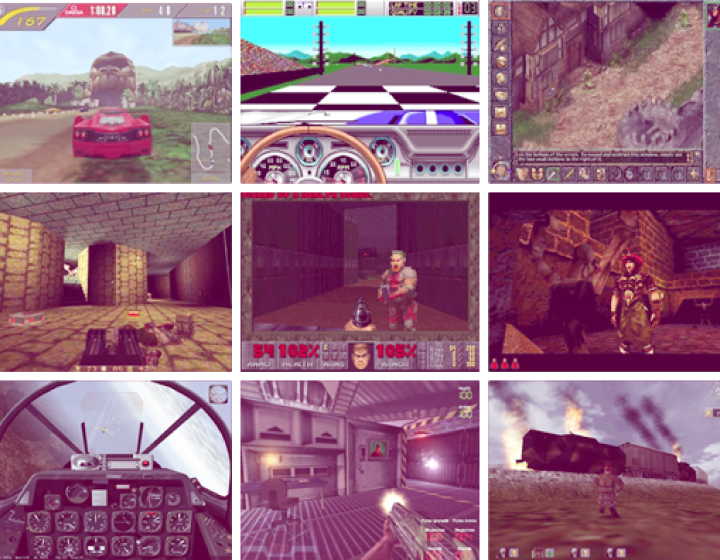 See all the features*
*The final configuration may slightly change in the final product
Processor

L1: 16K I-Cache, 16K D-Cache, L2 Cache 256KB

Cache

Vortex86DX - 800MHz

Bus

ISA bus standard compliant

Memory

256MB DDR2 Onboard

Flash Storage

SD-Card SDHC 32GB, Class 10

VGA

XGI Volari Z9s Chipset, Onboard 32MB VGA Memory, support resolution up to 1280*1024, 16MB colors
LAN

Integrated 10/100Mbps Ethernet

Power

USB-C, Single Voltage +5V@1A

Audio:

Dream® MIDI, CrystalClear Advanced Audio System with 3D Sound QFP. Compatible with Sound Blaster™, Sound Blaster Pro™, and Windows Sound System™

Other Interfaces

1x D-Sub 15 Pin Connecter for Joystick

1x Jack Audio

1x PS/2 For Keyboard and Mouse

1x VGA port

1x Lan 10/100Mbps Ethernet

2x USB-A
*The final configuration may slightly change in the final product
What to play...?
Old Games Lab is a community project that searches for and archives old games and programs up to the year 2000. You can help too.
VISIT OLDGAMESLAB.COM

Tech support
While we have full confidence in our product, we provide technical customer support for your comfort. We are here for you.
COMMING SOON

Stay in touch
Interested in receiving the latest information about the projects we are working on? Just type your email. You will get the latest news directly from us.